MARY IS MORE EMPOWERED TO MAKE CHOICES THAT SUPPORT HER
"After working with Emily, I finally understand what foods work best for my body. Plus, I have a number of super helpful "tools in my toolbox" that I can use to manage stress in my everyday life. I feel more intuitive and introspective - I'm paying more attention to myself. In addition, I'm so much more clear on what I CAN control in my life. Instead of sitting and stewing in emotions, I feel empowered in my ability to help myself.
I'd recommend Emily for anyone who feels like they have it mostly together but needs a bit more clarity from an outside perspective (whether that's around food, self care or where you're going with your career). She's such a calm, caring individual who is genuinely interested in helping you navigate life's issues in the often confusing (and overwhelming) digital age."
— MARY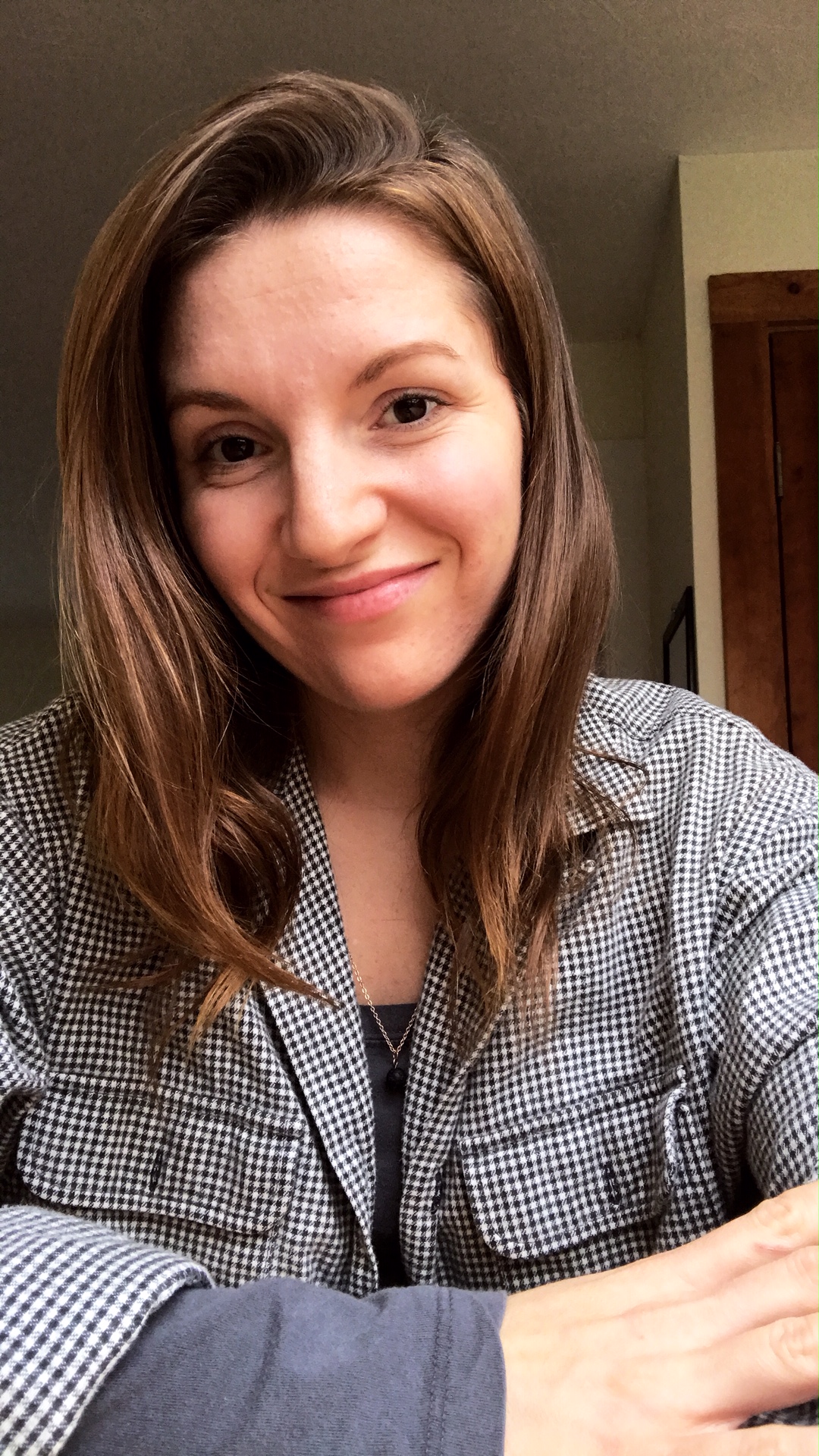 chloe started her own coaching business + RECONNECTED TO HER SELF CARE
"When we started working together, I had dreams of starting my own coaching business (which I did!) but also wanted to improve some of my own food and life habits. Especially when you're a coach, it's all connected. Through working with Emily, I was able to reconnect to my self care practice, which set the ground for me having the confidence and energy to move forward with my business.
I'd describe Emily as a mindset coach. Yes, she helped me a lot with the practical things (strategies for getting back into my meditation practice, tips around eating healthy while being around not-so-healthy food every day at my job, resources for launching my own podcast) but more than anything else she's helped me shift my mindset. I'm so much kinder to myself. I also feel empowered and excited to step into this next phase of my career and life."
— CHLOE
DANA SHIFTED HER PERSPECTIVE AROUND FOOD + WORKOUTS
"I'm more in touch with my intuition - I'm SO much more confident in my ability to pause, check in, and listen to what my body is telling me. I love that I've really figured out my "non-negotiables" and these healthy habits are a part of my daily routine, even on vacation and weekends. I have such a better mindset around exercise and food. I now think about how my meals and workouts will make my mind AND body feel versus exercising or eating to look a certain way.
As someone who's currently studying to become a health coach, working with Emily was so beneficial for me because I got to see how a health coaching program works. I saw how valuable it is to have a coach. Plus, she provided me with some behind the scenes tips and pointers for starting my own business.
I got a lot out of every session - everything we talked about really stuck and has helped me to make small changes that are having a great impact on my life."
— DANA
JULIE IS MORE MINDFUL WITH HER CHOICES
"Having accountability of working with Emily 1:1 was a game-changer. Through our sessions, I was able to create real, lasting healthy habits - I'm drinking more water, making healthy snack choices, and taking more time to check in with myself before meals. I've tried different things to make these changes in the past, but nothing ever fully stuck.
With Emily's support, I also did an elimination diet - something I'd be wanting to do for awhile but never created the time and space for. It was a great way to strengthen my connection to my intuition and get a better sense for which foods were causing my digestive issues.
The biggest tangible change I've noticed since working with Emily has been that I'm more mindful with my food choices. The actual choice may not change, but I'm checking in with myself and that feels empowering.
I'm looking forward to continuing with Emily and Robyn in the Rockstar Coaching Collective and learning more about myself with this community!"
— JULIE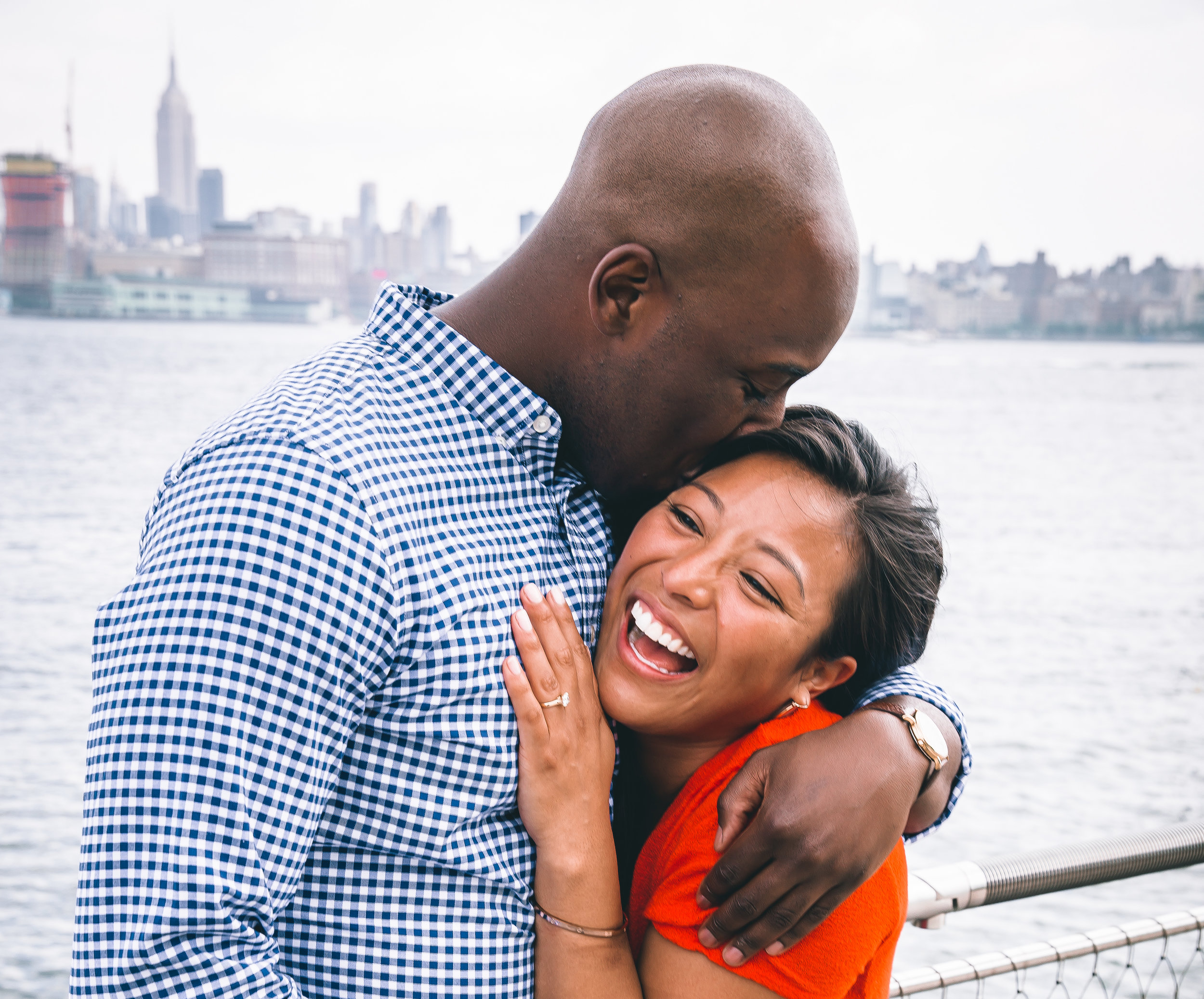 JESSICA NO LONGER FEELS STRESSED OR ANXIOUS ABOUT THE FUTURE
"There was a time when I felt stressed and anxious thinking about all the things I wanted to do, but not feeling like I could take action towards them. I had dreams but thought "I can't" and "There's not enough time."
Working with Emily 1:1 gave me the confidence, tools, and support I needed to leave my clinical job to pursue my dream of becoming a coach. It was powerful to have someone that believed in me, who was also able to provide both the practical and emotional tools I needed to move forward and stay accountable. I love that Emily guided me towards my goals in an attainable way that worked for me, instead of just what everyone else was doing or what I "should" do.
My "I can'ts" have turned into "I cans." Yes, I still experience stress and my doubts, but I don't have to live in that place. There is plenty of time and I can choose what I'm going to do with it.
I'm taking care of myself, I feel like ME again and I'm excited for all the future has in store."
— JeSSICA
JEN FEELS MORE GROUNDED AND COMFORTABLE WITH WHO SHE IS, THE GOOD AND THE FLAWS
"I would recommend Emily to anyone who is ready to make a positive change in his or her life. I started working with Emily because I wanted create healthy, sustainable habits, become more aware and mindful of my actions and reactions, and actually follow through with plans for my future. She provided me with the space to talk through my plans for the future, as well as the emotional and psychological hurdles that accompany any big life change. Emily gave me tangible mindfulness exercises, like writing what I'm grateful for, to increase my naturally positive outlook so I would see obstacles and challenges in a different light. Since working with Emily, I feel more grounded and comfortable with who I am, the good and the flaws alike."
— Jen
Monica was able to put herself first + launch her business
Working with Emily has been one of the best decisions I've ever made. Not only did she help me improve my relationship with food but she also empowered me to launch my own business! Through our sessions, I finally realized what was triggering my binges and emotional eating. Now I'm better able to tune in and ask myself "What do I need right now?" and actually listen to what my body needs, with food but also with my workouts. It's such a liberating feeling!
More than anything, I'm now putting myself first. I'm able to move past my fear of imperfection and take action towards the body, career and life of my dreams. Just last week I announced my new business on social media and am actively writing blog posts, growing my newsletter list and starting to work with clients - something I never thought I could do but I did with Emily's helpful suggestions, feedback and support.
- Monica
Virginia now loves what she sees in the mirror
My regular calls with Emily provided me with the consistency and support I needed to shift my habits with food and working out, but also my mindset around my body and my life. Before working with Emily I was a yo-yo dieter, stuck in cycle of restricting and binging, always feeling at war with my body and always feeling like I wasn't doing enough, even when I did manage to lose some weight.
Since working with Emily, I've lost physical weight (maybe 10 lbs) but more importantly I'm letting go of years of stress and I recognize my self worth. I meal prep and workout because it makes me feel good. I left a job that was beneath me. I look in the mirror and I actually like what I see. I used to get told I had "resting bitch face" all the time and no one has told me that in months. I swear the corners of my mouth turn up naturally now, and I know it's because I'm happy in myself.
- VIRGINIA
ERIN FOUND HER WAY BACK TO LOVING FOOD
When I started working with Emily I was struggling with my food. As someone who teaches yoga and fitness and is surrounded by wellness, I knew the importance of self love and mind body nourishment, but something wasn't clicking.
Through our sessions together, Emily provided me with both the information and helpful tips to shift how I was treating and talking to myself. Although there's tons of resources on health and wellness online, so much of it is contradictory so I found myself spinning with questions - Is a vegan diet best? But what about the benefits of paleo? Should I drink my coffee black or with butter in it? And is it healthy or horrible to skip breakfast? It was comforting to know I had my time with Emily to weed through all this info and identify what rang true for ME and my body.
Now I'm back in the kitchen, making my own food more often. Cooking and eating have become a form of meditation to me, and as a result I'm less bloated, more present and more energized by my food. Emily is not only a coach, she's a healer and I'm beyond grateful for our time together.
- ERIN
Kyle is MOre ENERGETIC, WITHOUT
COFFEE OR SUGAR
"Working with Emily the past six months have made me feel my absolute best. As a former Division I and professional athlete, I knew that I was healthy. What I didn't know was how much healthier I could become with simple and easy suggestions from Emily. The biggest change I've noticed since working with Emily is that I'm awake! My energy levels are so improved without the use of coffee or sugary candies. I would recommend Emily to anyone who wants to make improvements (big or small) to their lifestyle!"
— Kyle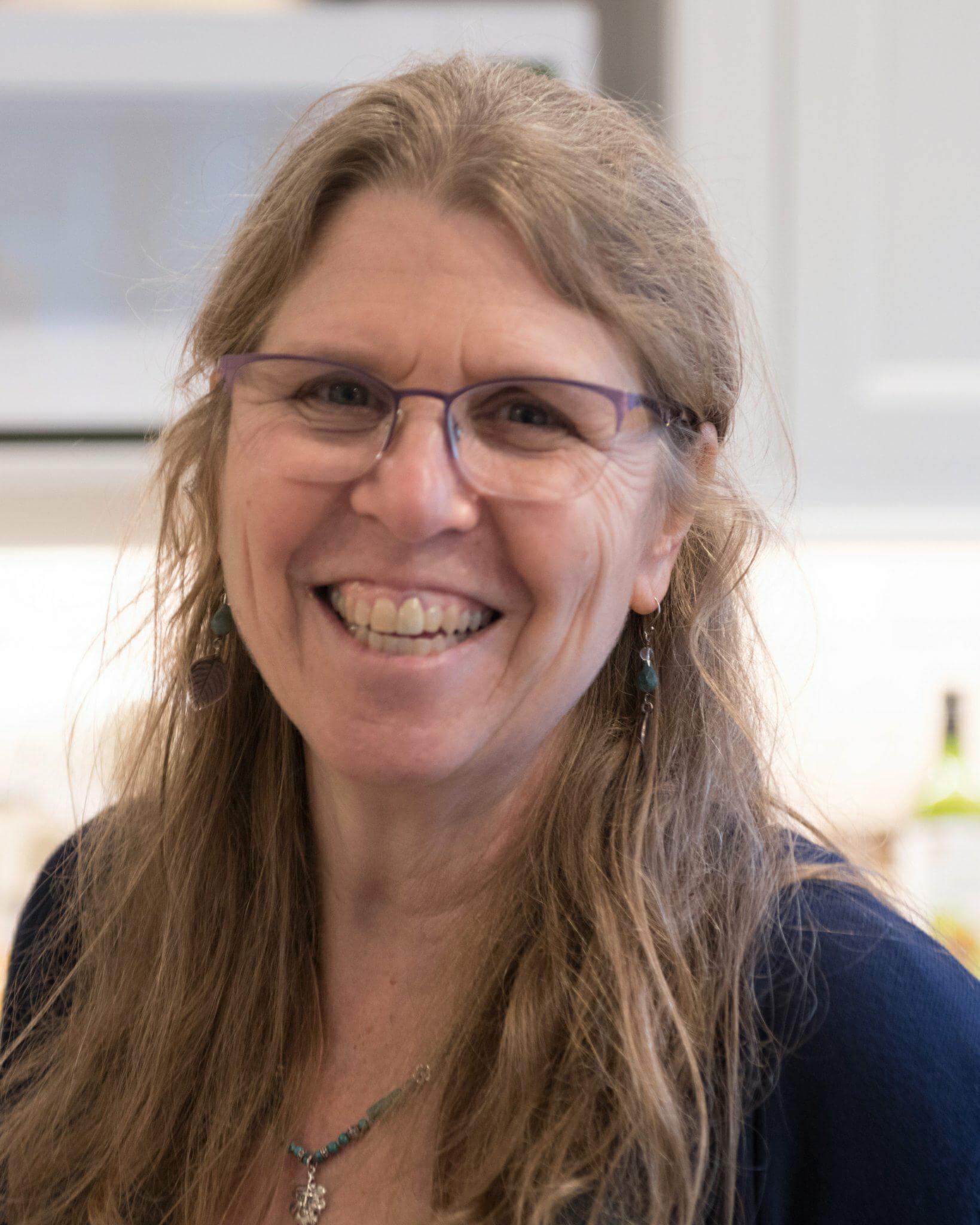 Nancy is LESS ANXIOUS AND MORE PRESENT
"I've struggled with my digestion and anxiety since childhood, often not going to the bathroom for days at a time. I've tried different diets and supplements, but still suffered from the constipation, bloating, gas, and just feeling not good in my body (despite doing so many things "right" with my food and exercise). Since working with Emily, I've started meditating daily and feel less anxious and more in the present moment. I'm more aware of what triggers my IBS and have identified a new supplement which helps tremendously with constipation. I love working with Emily because she's real - she shares her personal stories and her own challenges. Plus, her enthusiasm is infectious! You can't help but want to go to a yoga class and eat a big plate of greens with a big smile after a session with Emily."
— Nancy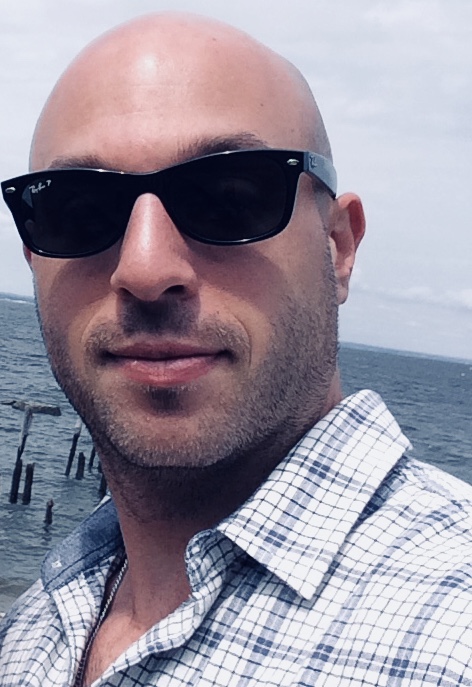 CHAD IS MAKING HEALTHY CHOICES WITHOUT THE STRESS
"One of the most surprising things about working with Emily is how seamless all of the changes I have made fit in to my everyday life. Initially, making time for meal prepping, exercise/movement and meditation/tuning in, can seem like such a chore. You may think to yourself "how do I find the time and space to make all of these changes when my life is already so busy and stressful??" I can honestly say that with Emily as my guide, all of the areas I just mentioned have become part of my lifestyle without taking up more space and causing any additional stress.
If you truly want to feel your best and do it through a comprehensive and very sustainable program, then you owe it to yourself to work with Emily. I can guarantee that you will come out of the program feeling even better than you realized you could."
— CHAD
Mark REACHED HIS GOALS THROUGH EASY STEPS
"Emily is energetic and enthusiastic! She was able to take goals that seemed challenging to me at first, break them down into easily actionable chunks, and convince me I could do it. She provided me with incremental, manageable steps I could take to reduce my caffeine intake, eat more greens, and establish a regular running schedule and yoga practice. The best part is I've made many small changes that are now habit. I rely less on caffeine and eat way better without having to think about it."
— Mark
Alex is MORE CONFIDENT MAKing the right CHOICES
"First of all, Emily always makes you feel good about yourself. She truly comes from a place of non-judgement. She made easy suggestions on how to replace foods and change habits so that I could meet my goals of losing weight, feeling healthy and getting better control over my food choices. Every week we would focus on a one or two things that were and are easy to maintain. The biggest tangible change I've noticed since working with Emily has been that I have a better idea of what to eat! I also I feel better about myself and more confident in my ability to make those good-for-me choices that I know I should be making."
— Alex
Kate LOST WEIGHT WITHOUT STRESS
"My goals for working with Emily were to manage stress, exercise regularly, and lose weight. Emily was able to help me work towards these goals by providing information and strategies that were new to me. She also gave great support and structured accountability. Since beginning the program with Emily, I have lost more weight than my original goal and do not feel the toll of stress physically affecting my body like it was before. My experience with Emily as my health coach has exceeded my expectations!"
— kate
"I'm so glad I stepped out of my comfort zone and asked for help in achieving my 'healthier life' goals. Emily was so open, receptive, and a great listener. She dug into things that I didn't even realize would impact my diet/exercise plan and I'm already feeling so much better – after only one session! I have more energy (without that second cup of coffee!) and am much more clear-headed. I would recommend Emily to anyone who wants to make a change toward a healthier lifestyle."
— Jordan
"Before working with Emily I was having regular stomach issues and doctors were unable to help me manage. Since working with Emily, my stomach pains are mostly non-existent. While daily stress is still there, Emily taught me tools to use in moments of stress which have been really helpful for both my body and my mind."
— Stacey
"Since working with Emily, I've started practicing yoga regularly and I've noticed a huge shift in my mood. Emily taught me that there's so much more to being healthy than eating salads, which is great news because I honestly don't like salads! Emily is a great listener and has a relaxing influence - I always look forward to our sessions together."
— Laura
"Emily is a fantastic coach and role model. I've been to coaches before, but Emily is the only one that touched my heart. She recommended I journal to help with loosening things from my heart. I am now writing daily which is helping me lighten up from the inside out."
— noreen
"Emily has motivated me to explore new things within the health and wellness world. I never would have tried matcha tea, bone broth, or discovered some of my favorite recipes without Emily. I've learned so much, but never once felt overwhelmed. I recommend Emily to everyone who is looking for an enthusiastic companion in their wellness journey."
— Bessie
"Emily's enthusiasm for wellness creates a beautiful community for her students, new and established. She is forthcoming with information surrounding her journey in wellness as it applies to daily life. She is sincere and impassioned about health and wellness without making you feel guilty about eating something "bad" or taking a day on the couch. Since practicing yoga with Emily, I've learned how to do arm balances!! Also, I no longer eat dairy (on a regular basis - it's hard and I slip sometimes - I am a human after all) which I know makes me feel so much better both on and off the yoga mat."
— Maggie
I now have more awareness of my body and how what I do (or don't do) really affects it. Emily was very supportive, positive and enthusiastic, and had some interesting new perspectives and suggestions that I wouldn't have thought of on my own.
— Robin
"I've worked with Emily as a wellness expert for both group and individual health programs. She provides unparalleled insight into real health and wellness, and continues to inspire me and others with her vibe and presence. I would recommend Emily to everyone, and I do!"
— Andrew
"Emily provided the attentiveness and feedback that I wish my friends had. She encouraged me to try new approaches to accomplishing my goals which made the process fun! Emily helped me become a better version of myself and provided me the tools to continue my personal development beyond our sessions together."

— Earl
You too can feel amazing in your body, and in your life
Are you looking for a change, but not sure where or how to start? Feeling lost in the vast world of nutrition and/or personal development? Let me be your guide.
"I started taking private yoga lessons with Emily so that I could get more comfortable with yoga and know that I was doing the moves correctly. Emily was patient, provided clear instruction, and adapted each lesson to my specific needs. Since practicing with Emily, I feel much more confident in my ability to take a yoga class and have started to feel (and notice in my body) the benefits of yoga!"
— Jill
"Emily's technique as a yoga teacher is inspiring. She brings a good balance of relaxing instruction with challenging moves and flows. I recommend her class to all of my friends!"
— Beth
"The pace of Emily's class is perfect. I always learn something new and leave feeling calm, strong and inspired."
— Lindsay
"Emily is a wonderful yoga instructor! She always brings positive energy to all of her classes and shares her own journey in ways that allow me to move freely and breathe into whatever I'm dealing with. Taking Emily's yoga classes have helped me not only to go deeper physically, but bring a sense of play and levity that had been missing in my life on and more importantly off the mat. I recommend Emily to anyone who is thinking about trying yoga for the first time or wants to take their practice to the next level. Her energy and spirit are the greatest teachers for whatever you are dealing with."
— Ethan
"Emily explains and demonstrates the yoga poses in an easy to understand way--always noting the mind and body connection. It's not just a workout, but a complete holistic experience without being overly spiritual. Since taking class with Emily, my confidence in my yoga practice has gone up. I may not still be able to do every pose perfectly, but I'm less concerned with that and more with the overall benefits of yoga. I also REALLY love the fact that she uses essential oils as part of the practice. It's the little something extra that makes her classes all that much more special."
— Ivette
"Since practicing yoga regularly with Emily, I don't have any more back or wrist pain from working at a computer all day."
— Moudy
"Emily is a total rockstar. Her positive energy is contagious and she brings it to every class she teaches. Since taking class with Emily, my flexibility has improved and I feel more grounded. I've also learned more about essential oils and how to incorporate them into my yoga practice. I love Emily!"
— amy
Have you been to one of my classes, workshops or events?
Or maybe you've been hanging out with me on Instagram or through my weekly newsletter? Either way, I'd love to hear your story and if anything I've shared has impacted your life in a meaningful way. Drop me a line here. xxoo